---
Selmer Saxophone á«¡â«â¿¹à«ÅàÁÍÃì /
Selmer Alto Sax, ÍÑÅâµ á«¡â«â¿¹ à«ÅàÁÍÃì /
Selmer Super Action 80 Series II E-flat Alto Saxophone Black Lacquer Engraved, Lacquered Keys (NG GO)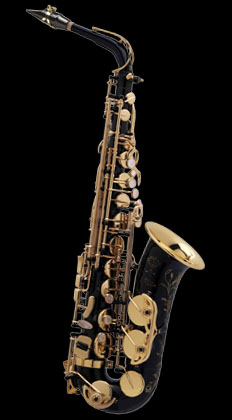 INSTRUMENT
Super Action 80 Series II E-flat Alto Saxophone
Black Lacquer Engraved, Lacquered Keys (NG GO)


Key: E-flat

Range: high F sharp

Thumb rest: adjustable, in plastic

Blue steel needle spring

Leather pads, metal booster
1885-2010: SELMER PARIS JUBILEE AND A NEW AESTHETICS FOR THE "SUPER ACTION 80 SERIES II" SAXOPHONES!

The "Super Action 80 Series II" alto is without doubt the world's most popular professional alto saxophone. Its very open, harmonically rich sound and excellent projective power make it a particularly versatile instrument.
In classic and jazz, its sound power and wide dynamic range make it the instrument of choice, ideal in the Quartet as well as in larger groups or concert bands. The extremely well-balanced mechanism offers great precision in playing.
Tag : ¢ÒÂá«¡â«â¿¹ Êշͧ,¢Ò Tenor Saxophone, ¢Ò à·à¹ÍÃì á«¡ µÑÇàÅç¡ , Tenor Saxophone Gold Lacquer, ËÑ´à»èÒá«¡â«â¿¹, ¢ÒÂá«¡â«â¿¹, á«¡â«â¿¹ ÃÒ¤Ò¶Ù¡, á«¡â«â¿¹ àÊÕ§´Õ áºÃ¹´ì´Ñ§, á«¡â«â¿¹ ÊÓËÃѺÁ×ÍãËÁè, sax ÊÕ´Ó , ¢ÒÂá«¡â«â¿¹ÊÕ´Ó


Mouthpiece
S80 C* E-flat Alto Saxophone Mouthpiece Clear Lacquer (sold with the instrument)

E-FLAT ALTO SAXOPHONE S80 MOUTHPIECE
Available for the entire range of saxophones, the S80 has achieved an unprecedented level of popularity and is widely regarded as the reference mouthpiece of today.
It is characterized by its very warm grained, broad and full toned sound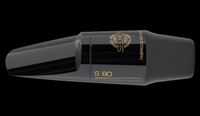 Case
E-flat Alto Saxophone Light Case (sold with the instrument)

E-FLAT ALTO SAXOPHONE LIGHT CASE

Outside material : Waterproof Cordura (10/10th coated).

Inside padding : High resilience injected polyurethane foam, velvet lined, strengthened with a shock-resistant frame. Two padded straps for backpack type carrying. Several inner and outer storage pockets.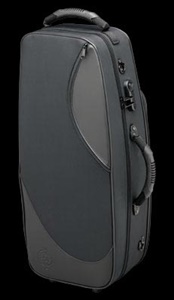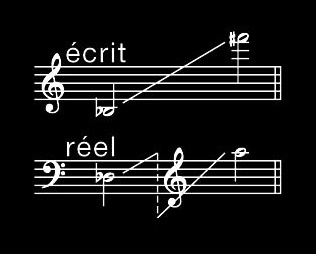 Range